ROCKSTAR™ HYBRID SPLASH GUARDS NOW AVAILABLE!
BUILT FOR ANY ROAD
Make AGRI-COVER® part of your travel plans, universal ROCKSTAR™ Hybrid Splash Guard Mud Flaps are equipped for your favorite back road with practical functionality and ultimate protection. Manufactured with durable composite rubber and urethane coated aluminum, these robust splash guard mud flaps are built for any path. For better coverage on stock pickups, trucks with lift kits and oversized tires, choose from their Large or Extra Large Splash Guards. For dual wheel pickups choose Dually Mud Flaps. Attractive and reliable, the universal ROCKSTAR™ Hybrid Splash Guard Mud Flaps deliver undeniable protection for your next adventure.
Recommended mud flap ground clearance is 5 to 7 inches. Suggested clearance with a load is 3 inch minimum to prevent splash guards from dragging. Solid mounting surface required for install.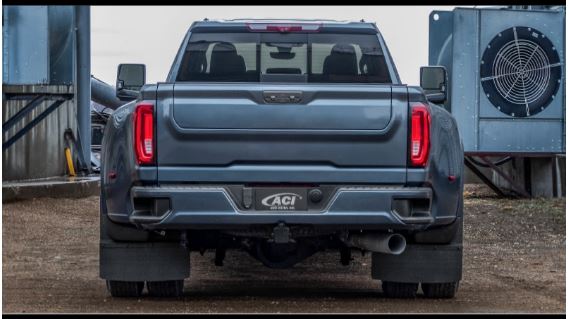 CLICK HERE TO CONTACT AGRI-COVER®