Restylers Choice would like to announce a new "Model Specific Pre-painted 2″ angle tip molding"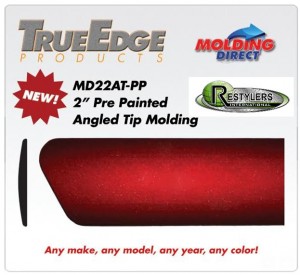 When placing your order, have the year/make/model as well as the paint code ready and they will cut and paint so there are no black edges.
Additionally, RI Premier Member's only:  free shipping on any molding from Restylers Choice!
Molding Direct Sample Boards are available upon request when calling Restylers Choice with your order.