RI is proud to announce it latest RI Recommended Vendor:  Ruff Tuff.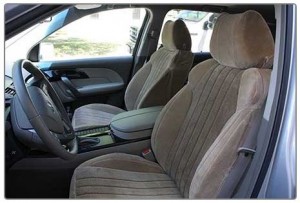 If you are not familiar with Ruff Tuff, they offer a top quality 'made in the USA' custom seat cover for most vehicles on the road today.
A Seat Cover is one of those products where quality really does show.  There are cheaper seat covers on the market, but not a better seat cover!!  They pride themselves in having the Best Seat Cover available!
From Doug Smith in Montana:
"Ruff Tuff has a great product!  Since we started using Ruff Tuff, we have been selling about 3 per week.  They have a very good markup, plus we usually capture the installation charge also.  We have been very happy with their quality and customer service.  I am glad we switched to Ruff Tuff for our Seat Cover supplier."
So if you have not been selling seat covers, or have been selling a cheaper brand, why not give Ruff Tuff a call?
CLICK HERE to see the Ruff Tuff page on the RI Website.
–