From Our Valued Partners at ACCESS:
ACCESS Brand Roll-Up Covers get straightforward warranties.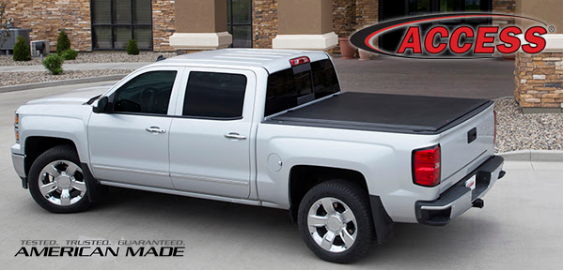 Dear Valued Partners:
Our focus on precise fit, top quality materials, and lasting performance is the reason for our very low warranty claim rate and exceptionally high repeat customer rate.  ACCESS Roll-Up Covers have been tested across North America in both extreme cold and hot climates, trusted by truck owners for a quarter of a century and are guaranteed to be free of defects in workmanship.
Agri-Cover, Inc. is implementing straightforward warranties on the ACCESS Brand Roll-Up Cover line to correct misconceptions in the market.  ACI warrants ACCESS Brand Roll-Up Covers to be free from defects in workmanship as follows:
ACCESS Limited Edition, ACCESS Original, ACCESS LORADO, and ACCESS Toolbox Edition Roll-Up Covers have 5 Year Limited Warranties.
LITERIDER and VANISH Roll-Up Covers have 3 Year Limited Warranties.
TONNOSPORT Roll-Up Covers have a 2 Year Limited Warranty.
This change takes effect for all covers manufactured on or after June 21, 2016.  Download our new warranties below.  Full warranty details are included with every ACCESS Brand Roll-Up Cover.
Please inform your customers about our product warranties.  We have all new literature with updated warranty information ready to ship.  Order your materials today.
Also, login to our Dealer Portal to browse our updated replacement parts diagrams.  These new detailed diagrams will help you easily find the components you need and quickly take care of your customers.
CLICK HERE For RI Member Pricing and Vendor Contact Info.