Our Vendor Partner ACCESS® Covers has offered another great promo!  This MAY/JUNE 2018 PROMO is for a FREE Soft Cooler for every four (4) ACCESS® Covers bought or sold.  Simply click on the image below or on the links for more info and to download the Redemption Form.
PROMOTION DATES:  MAY 15 – JUNE 15, 2018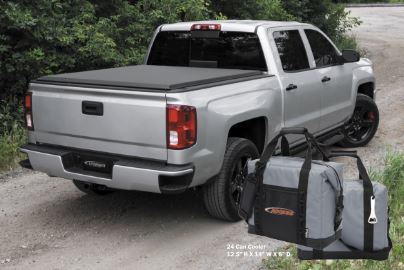 QUALIFYING COVERS INCLUDE:
ACCESS® Limited
ACCESS® Original
ACCESS® Toolbox
ACCESS® LORADO®
LITERIDER® and
VANISH® Roll-Up Covers
TO REDEEM:  Fill out Redemption Form completely, collect proof of items bought or sold and send all info to:  autopromos@agricover.com or Fax to:  701-251-1512 ATTN: Auto Promos no later than 15 days after the promotion ends.  All Invoices submitted must show proof of only one type of transaction.  (Submit both the Redemption Form and Proof of Purchase no later than June 30, 2018.)  Prizes will be delivered 6-8 weeks after promotion ends.  This is a Jobber Only Promotion.  Offer is not valid in conjunction with other promotions, discounts or vouchers.  For any questions, contact autopromos@agricover.com
This promotion applies to both US and Canada.
CLICK HERE TO DOWNLOAD THE PROMOTION FLYER AND REDEMPTION FORM!
CLICK HERE TO VISIT ACCESS® COVERS ON SHOP RI!
ACCESS® ROLL-UP COVERS provide freedom to use your truck bed the way you want.  Simply roll the truck bed cover open to easily haul large and over-sized loads and roll the cover closed for superior protection.  Weatherseals form a tight barrier between your truck and tonneau cover.  ACCESS® has a cover for every customers lifestyle and budget!