ACCESS® COVERS wants to share a 2020 RI Conference Special with all RI
Members.
This special only runs from Feb. 14 through Feb. 19, 2020 so make your list now to cash in on $25 CASH CARDS!!!
Their single order special includes:
All ACCESS® Roll-Up Covers;
All ADARAC™ Truck Racks;
All SNOWSPORT™ Snow Plows;
All LOMAX™ Hard Tri-Fold Covers;
All ROCKSTAR™ Mud Flaps.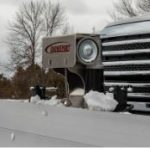 Promotion results are due 2 weeks after the Promotion end date (no later than March 4, 2020).  Offer not valid in conjunction with other promotions, discounts or vouchers.